As the ten year anniversary of UTEP's Rubin Center for the Visual Arts approaches, I had the pleasure of speaking with Rubin Center director Kerry Doyle, discussing her perspectives on the centers first decade, her role as director, and what we might look forward to in the next ten years.
Wayne Hilton: Thank you for taking the time to speak with me and sharing your perspectives on being a part of such an important aspect of El Paso's artistic landscape. What brought you to the Rubin Center?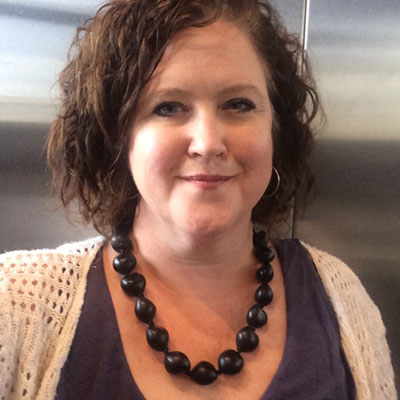 Kerry Doyle: Living in Chicago and traveling to places such as Mexico City and London, I have always nurtured a lifelong passion for contemporary art. After a 12-year career focused on educational and community outreach for undocumented migrant workers and refugees, I was ready for change. I was working in the Juarez-El Paso area, and decided to take drawing and print making classes at UTEP while I figured out what my career shift might be. At that time, the Rubin Center was focusing on art and artists with an interest in border related issues, so I started working at the center part-time. My responsibilities grew into more intensive development of border related projects, cross-border projects with visiting artists and curatorial responsibilities that supported the center's cross-border mission. I became the assistant director, working closely with Kate Bonansinga, the center's founding director. When Kate left, I assumed the interim director position, and ultimately took over as director in April of 2013.
WH: What are your primary roles and responsibilities as director of the Rubin Center?
KD: We are a small, professional and student run staff, so my responsibilities are diverse. I am the chief curator for 12-14 annual exhibits. I also oversee the fundraising efforts that support our programming, which includes grant writing and local fundraising. Another important role as director is my work with the center's director's circle. The director's circle is a focused group of university and community individuals who play a vital role in steering the initiatives and community awareness of the center's programming, as well as developing community financial support.
WH: You referenced your student staff, can you expand on their roles in the operations of the Rubin Center?
KD: We are very proud of the student interns we have involved in the many aspects of our operations. We have very high expectations of our student interns, but there are also great rewards for them. Our interns come from specialized backgrounds, including graphic design, education, art and museum studies, administration and more. We generally have six to eight interns that work with us for up to five semesters. Our student interns are a critically important element in the Rubin Center experience. Visitors often depend on a contextual framework when experiencing the exhibits we have in the galleries. Our students are the primary guides that give visitors that information.
Also, looking at the experience our interns get working at the Rubin Center, we have a very high rate of success regarding professional placement or acceptance to competitive graduate programs when they complete their internships.
WH: What was your experience taking over the reigns from such a successful program director as Kate Bonansinga?
KD: I feel extremely fortunate to have inherited such an excellent program from Kate, she set the bar very high for the standard of contemporary art that is showcased at the Rubin Center, and I have been very committed to maintaining the established levels of program quality. Kate had a very well established system of operations.
WH: Have you made any changes in the operations of the Rubin Center?
KD: The last year that Kate was here, together we underwent a study by the American Alliance of Museums, in preparation for an accreditation process. One of the primary feedbacks we received form this evaluation, was that our exhibition quality was excellent, but we were lacking in community engagement in both program attendance and in financial support of our programming.
WH: How did you address this?
KD: With experience in developing and executing community engagement programs, I shifted my focus to partnering with a variety of local organizations, both inside and outside of the UTEP community. As we looked at our own programming and exhibits, staying true to our standards of excellence, we reached out to other organizations that could benefit from what we were planning. By engaging them to work with us, kind of "cross-fertilizing" our efforts, we would let them use the center, the auditorium or public spaces at the center, and together, broaden our audiences. This included many disciplines, such as film, music, political studies and so on. This became a very rich way for us to expand the conversations of what was going on at the Rubin Center.
WH: Your level of programming excellence is a key part of the Rubin Centers' mission. How would you compare this to the programs you are fostering by letting other entities use the facility space?
KD: We use the phase "adventuresome thinking and dialog" as part of the description of our programming criteria. As we develop our programming, we are looking for art that will engage our viewers, evoking conversations. We are not looking for art that answers a question, per se, but stimulates dialog amongst the viewers as the art itself searches for answers. We are careful to select work that addresses both local artistic dialogs yet has global relevance, and visa versa. By engaging community programs that are related to the programming of the Rubin Center, and letting them use space that is connected to art and exhibits, we increase the opportunities for these conversations to happen, supporting the overall mission of the Rubin Center.
WH: What role does the UTEP Art Department play in how you develop the programming and exhibitions for the Rubin Center?
KD: One of the considerations that is important to us when we are developing our programming is the media we are representing and its relativity to what is being taught in the art department. We try to coordinate our programming so that it gives students the opportunity of seeing how artists are using familiar mediums in creating work. We also like the opportunity of showing students new and innovative mediums  that might not be in their current curriculum, but are relative to what they are learning.
WH: Can you share some of the upcoming plans for celebrating the 10th year anniversary of the Rubin Center?
KD: The work celebrating the Rubin's 10th year anniversary is called Territory of the Imagination, and features exhibits, performances and conversations exploring art and space at the border. There will be an opening reception at the Rubin Center on Thursday, November 5th. There is a conference entitled "Becoming Aerosolar: Space Without Rockets," featuring keynote participants Tomás Saraceno, John Powell and Dr. Rob La Frenais, happening on Friday, November 6th at the Rubin Center, followed by the anniversary gala that evening at the EPIC Rail Yard Event Center. Sunday, November 8th, there will be a public launch of one of Saraceno's lighter-than-air sculptures at the White Sands National Park. There is more information at rubincenter.utep.edu, and event registration begins July 1.
WH: Looking forward, what would you like to see evolve over the next 10 years at the Rubin Center?
KD: The success of these first 10 years at the Rubin has been rooted in the quality of our programming and exhibitions. We have focused on creating opportunities for our students, and engaging our community in the programs we offer. Moving forward, we are establishing ourselves as a center, "Where contemporary art meets contemporary life".  For us to continue supporting that aspect of our mission, we need to see some changes and expansions to the physical space of the facility. Adding more public spaces where patrons can gather and experience the center on many levels would be important. Rather than operating primarily as a gallery space or a teaching facility, introducing active spaces that stimulate conversations and spark deeper engagement in the environment of the Rubin Center would foster the activity that brings the "life" into the our mission.