By Lisa Y. Garibay
Illustration by Julia Zamponi
UTEP News Service
It sounds like something out of science fiction: You have a lumpectomy or mastectomy due to breast cancer. Then you go into the operating room again to have fat removed from elsewhere in your body. It is placed inside a 3-D printer and printed into a new breast.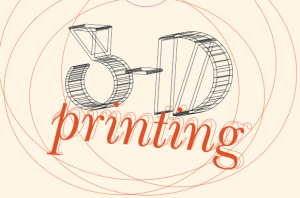 Thanks to years of work by Thomas Boland, Ph.D., director of biomedical engineering at The University of Texas at El Paso, technology capable of printing live human tissue is closer than you think. He's just one of the many innovators on campus who are proving that UTEP is leading the way in 3-D printing on a global level. Boland also is the cofounder and chief science officer of TeVido BioDevices, a biomedical startup company that eagerly committed to connecting Boland's technology with those battling breast cancer. The implications of this work are not only aesthetic; they are life changing.
In 2012, nearly 1.7 million people around the globe were told, "You have breast cancer." In 2013, the American Cancer Society estimated that more than 296,000 women were given this sobering news in the U.S. alone. Women who are diagnosed with the disease usually are given two options: a lumpectomy, which only removes the tumor, or a mastectomy, the removal of the entire breast. As part of their cancer treatment, about half of these women opt for mastectomy, or full removal of the breast tissue. One quarter of those will have a double mastectomy, removing both breasts. Many mastectomy patients will decide to undergo breast reconstruction.
"About 150,000 women a year have lumpectomies due to breast cancer and they have no good option for reconstruction," Boland said.
Those less-than-ideal options include spending months filling the space left by the lumpectomy with a series of fat injections, which then have the potential to be reabsorbed into the body; or do nothing, which can leave breasts disfigured and asymmetrical. Many women are dissatisfied with the physical outcome of the remaining breast tissue. More significantly, those women are far more likely to experience symptoms of depression and fear of cancer recurrence compared to women with minimal asymmetry. Women who opt for the removal of the entire breast may face a foreign body response to the silicone or saline-filled implants. Symptoms include pain, scarring and tissue contraction, where the breast begins to appear abnormal and is no longer symmetrical. Some saline-filled implants may even rupture.
All of this may be avoided with TeVido's 3-D printed implants.
"What we're going to do is take the patient's very own cells and use them so that there won't be a foreign body response," Boland said. "We have decided the nipple will be our first product and we will work on lumpectomies and other breast contour issues after that," said Laura Bosworth Bucher, co-founder and CEO of TeVido.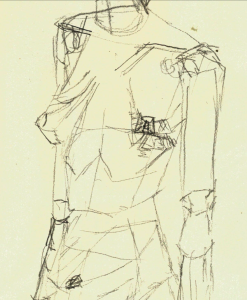 TeVido's eventual markets also could include sports- or war-related injuries resulting in a tissue deficiency for patients, as well as people suffering from rare soft tissue sarcomas of the extremities. These conditions have significant quality of life impacts for millions of people around the world. While significant product development and pre-clinical research still needs to be done before the company's technology enters clinical trials in humans, excitement for TeVido's product is palatable. In the past few months alone, the team and their work have been featured on CNN's Vital Signs program with Sanjay Gupta, M.D., and in The Economist.
The Austin Chamber of Commerce named TeVido to its A-List of Startups for 2014. The company also was named to the Venture Accelerator Phase of the LIVESTRONG Foundation's Big C Competition, which aims to change the way the world lives with cancer.
The TeVido research team has applied for patents and will require several years and millions of dollars before the technology is available to patients, but there is hope. Boland said there's even a possibility of printing organs like kidneys and hearts in the future. But first and foremost, the focus for Boland and TeVido is on helping breast cancer survivors not just make it through the disease, but thrive afterwards.
"In my opinion, TeVido is working in a critical area of women's health," Boland said. "The bioprinting technology is cutting-edge and will help cancer survivors restore their natural beauty and self-esteem."