By Victoria G. Molinar
El Paso's art scene isn't the only one that is propelling the city forward; its biomedical engineers and researchers are also igniting noteworthy ingenuity in the community. Last year, local biotechnology startup TeVido BioDevices made waves in the region's medical field when their co-founder and University of Texas at El Paso researcher Thomas Boland modified an HP Deskjet 340 Printer to render living human cells into 3-D structures, with the future goal of developing organs and tissue for patients (read more). Another scientist from UTEP, Donald Moss, teamed up with a drug company owner to start Brain-Tools LLC, a biotech company that aims to get the Alzheimer drug Moss developed in pharmacies.
These are the kind of breakthrough innovations that the upcoming biomedical research conference Dynamica Expo encourages. But in order to engage the clinicians and practitioners with the findings of researchers and engineers in a more forward-thinking manner, the expo organizers decided to add an art component.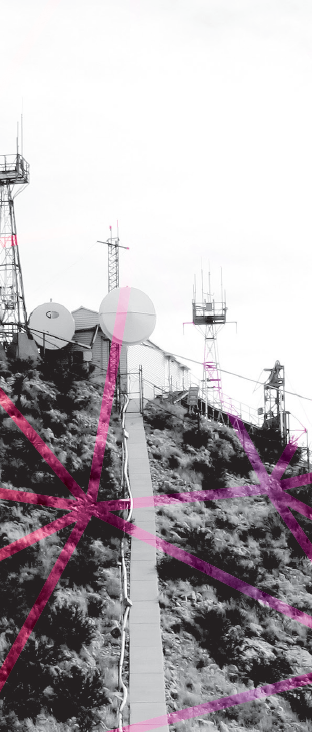 "We decided to pair with a volunteer team of creative thinkers to bring non-standard approaches to the content and presentations of the conference in a way that really inspires visitors' creativity and enables them to think of what's happening in medicine."
They formed an art committee, which consists of leading artists and advocates in the community, including El Paso Museum of Art Curatorial Advisory Board member Rene Nevarez, El Paso Society of Musicians of the Future Board President Lynn Provenzano, Rhonda Doré, the creative director and vice president of Sanders/Wingo Advertising and her colleague, Senior Art Director Lilia Alvarez.
A subsidiary of the 501(c)(3) Medical Center of Americas Foundation, RedSky helped the non-profit organize last year's first conference, called BIOMED, which included keynote speakers Dr. Gregory Kovacs of Stanford University and academic surgeon Dr. John Aucar and a $25,000 collaborative grant awarded to UTEP and Northern Arizona University for their research on post-traumatic stress disorder. Over 350 people from both in an out of town attended. This year's upcoming conference was renamed to Dynamica to reflect the dynamic nature of the expo.
To help enhance this year's visuals, the art committee connected RedSky to Augment El Paso. Once a team of technologists and scientists select six researchers' abstracts, the group will add a 3-D interactive element to the posters. Not too different from the kind of posters people are familiar with at high school science fairs, the abstracts display research, methods and conclusions. The digital augmentations propose to make the posters more interactive and intriguing, however.
"In traditional abstracts, you could be talking about a cure for AIDS and it could be presented in such a way that would just be completely unengaging to the public," said Stephen Voglewede, the assistant director of business management at RedSky. "So we looked at this concept of augmented reality. What if instead of reading about how a cure works, you could see a video of how a cure works? You could see a drug interacting with the AIDS virus and how it actually kills the virus."
Voglewede said that if the augmented posters are a success, they might do away with traditional posters altogether for next year's conference.
RedSky also teamed up with Fab Lab El Paso to have a brain wave painting station at the conference.
 "We wanted to incorporate a technology called electroencephalogram, which basically reads your brain waves through your skull," neuroscientist and Fab Lab Executive Director Gustavo Arriaga said. "We want to take that brain wave data and feed it into a painting program so you can paint, essentially, with your mind."
Fab Lab also plans to set up four stations that will each have an invention kit called "MaKey MaKey," which consists of a circuit board that allows participants to turn everyday objects, such as apples or flowers, into touchpads. RedSky president Albert Di Rienzo said he visited the Fab Lab and was impressed with the non-profit and its founders.
"The owners are quite brilliant and both have scientific mindsets as well as artistic mindsets. The Fab Lab is a much needed resource in the area," Di Rienzo said. "It sort of goes hand in hand with what we do. I'm hoping we can maybe jointly pursue grants because I think we are very complementary."
As far as other art elements in this year's conference, Voglewede said there's more to come.
 "We're still in the planning phases," Voglewede said. "But we really want to change the way that people feel when they walk in and we want some experiences to be reminiscent of things that people experience on a day-to-day basis, but with a twist."