By Jenn Crawford                                                                                                                       Illustration by Mercedes Lopez
UTEP News Service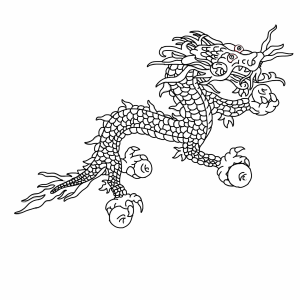 The most recent example of a partnership, and an important event in UTEP's Centennial year celebration, is called Opera Bhutan.
Today, UTEP's relationship with Bhutan is more than just a borrowed architecture. Bhutanese artifacts and artworks dot the campus. The relationship between the two countries has evolved into a mutually beneficial partnership in education, culture and friendship thanks in part to a British diplomat with a photography hobby.
The distinctive Bhutanese architectural style of UTEP's buildings, with their deep-set windows, massive sloping walls and colorful tile mandalas, are the indirect result of a photo essay by John Claude White published in National Geographic Magazine in 1914, the year UTEP was founded as the Texas State School of Mines and Metallurgy.
White was a British political officer in Sikkim, a small country between Bhutan and Tibet, for 20 years in the late 1800s and early 1900s. He traveled to neighboring Bhutan on official business, and to pursue his own explorations, becoming the first Westerner to visit many parts of the country. He carried his glass plate camera on his journeys, capturing the buildings, landscapes and people in images that were published in the National Geographic photo essay "Castles in the Air: Experiences and Journeys in Unknown Bhutan."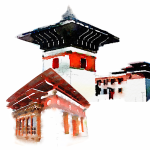 Kathleen Worrell, wife of the University's first dean, saw White's photos of dzongs, or fortresses, in the mountainous country between India and China and thought the Bhutanese style would blend well in El Paso.
In October 2013, about 70 people from 10 different countries, including a large contingent of UTEP students, faculty and staff, traveled to Bhutan to produce the first Western opera ever performed in that country. In August, the international group will reconvene in El Paso for the United States premiere of the historic musical presentation. The Opera Bhutan group will present an evening of authentic Bhutanese music and dance for the whole family and the unprecedented staging of Handel's Acis and Galatea that incorporates Bhutanese musical elements.

To read more, pick up a copy of The Art Avenue at Corralito Steakhouse