For artist, professor and jeweler Rachelle Thiewes, the Chihuahuan Desert is beaming with inspiration.
"The light here is really fascinating – at times it's so warm and soothing and seductive, and at other times it is so strong and sharp and shrieking," she said, her tangerine glasses contrasting against her blue and purple hair. "And all that can happen within the period of a day."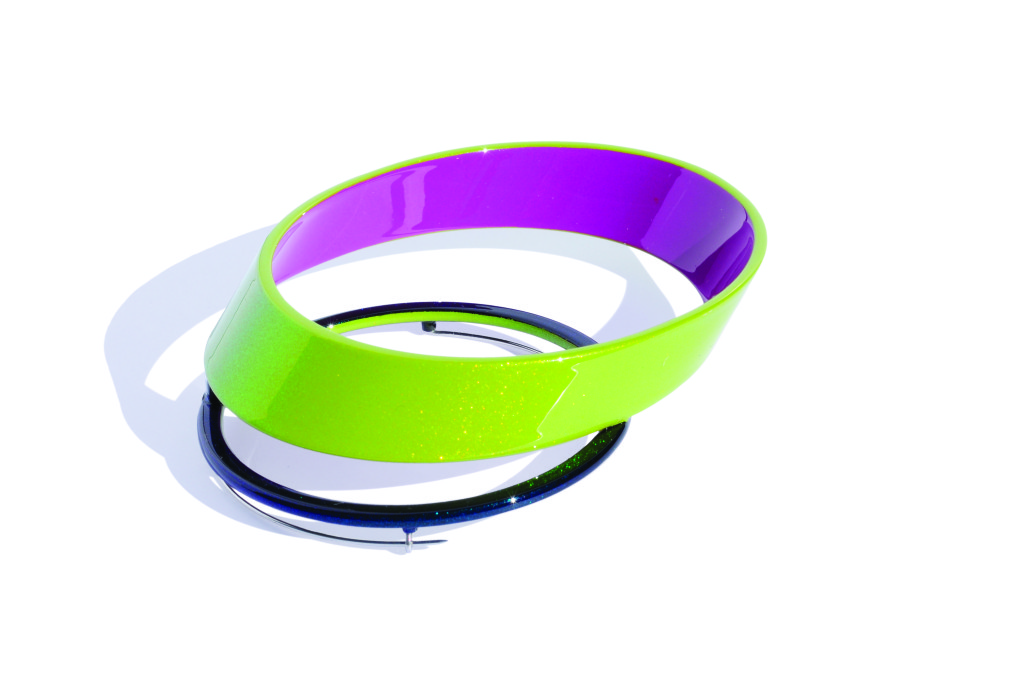 Set to retire this month after 37 years of teaching at UTEP, Thiewes sat down with the Art Avenue in her contemporary Upper Valley dwelling to look back on her life's work. Something Gleams, a retrospective of the artist on display at the Rubin Center, will exhibit work from her entire career.
"I consider myself to be a studio jeweler," she said. "My work is not commercially oriented, although technically I'm very well versed. I could do commercial jewelry but the work that I do is conceptually based."
Thiewes began teaching at UTEP in 1976.
"I've been running this parallel career since then —where I've just been teaching and sort of pouring myself 100 percent into both, between teaching and my studio career," said Thiewes, head of the metals program in the art department.  "It's time just to do the studio career."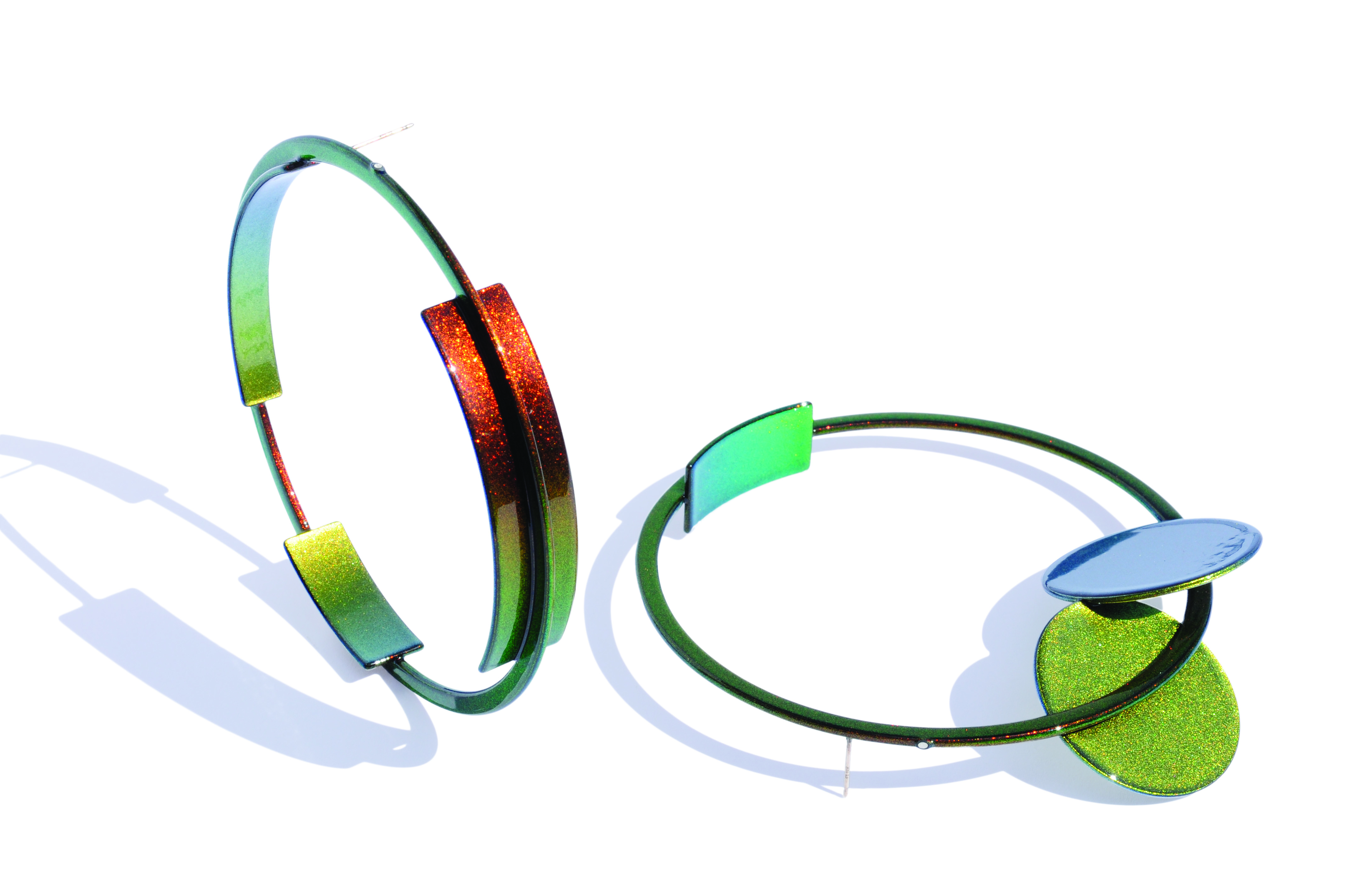 Thiewes earned a bachelor's degree in art at the Southern Illinois University in Carbondale in 1974, and then earned her master of fine arts degree from Kent State University in 1976. Thiewes spent her childhood in Minnesota, moving to the outskirts of Chicago when she was in high school. It took some time to find her identity as a jeweler. While in college, Thiewes switched majors twice: from art education to sculpture to metals.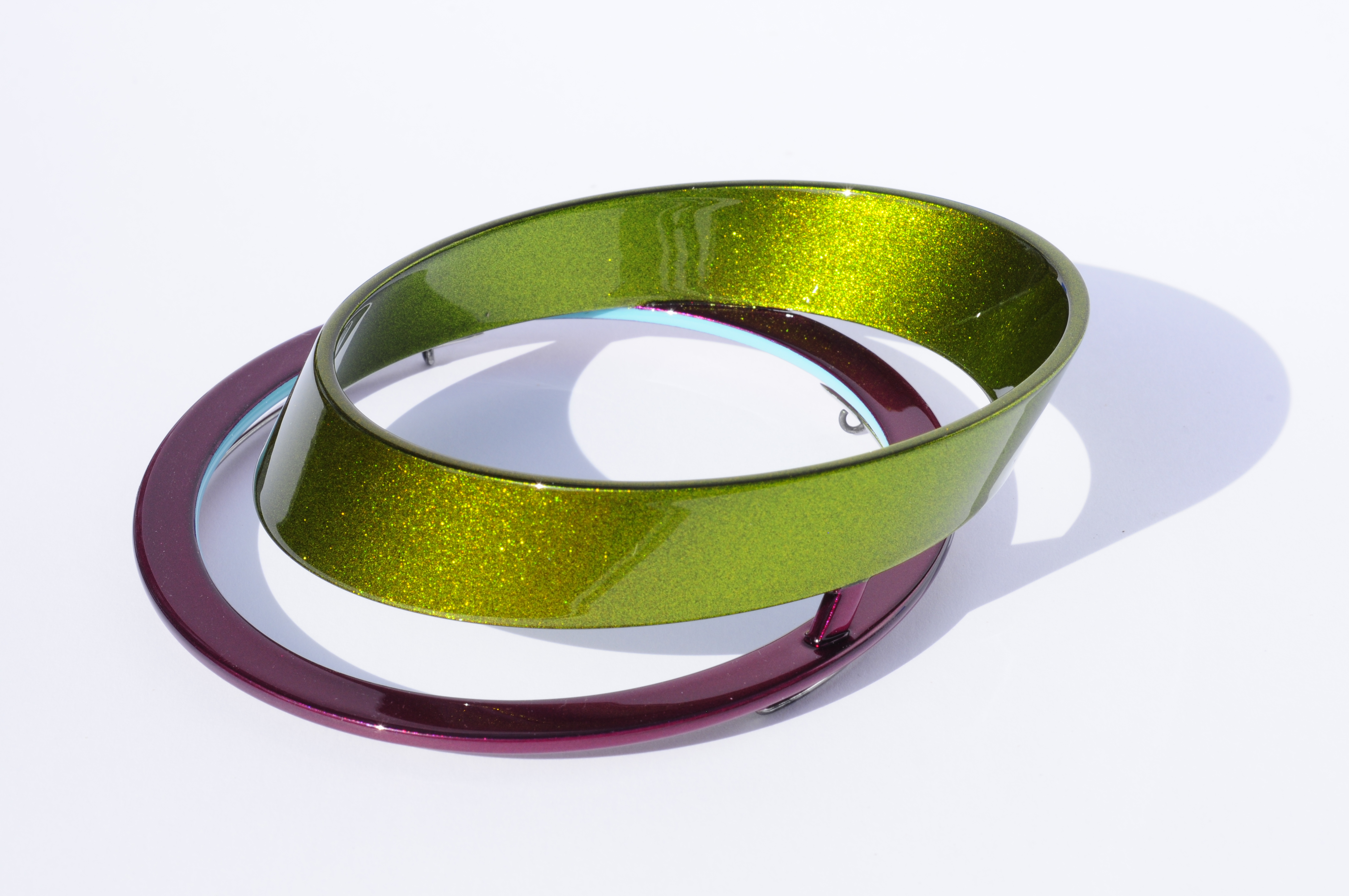 While driving in Downtown El Paso on a Sunday morning in 1976, Thiewes and her husband saw low-riders with hydraulics for the first time.
"I've been going to car shows ever since," she said.
Thiewes' newest jewelry pieces take advantage of the luminosity of car paints.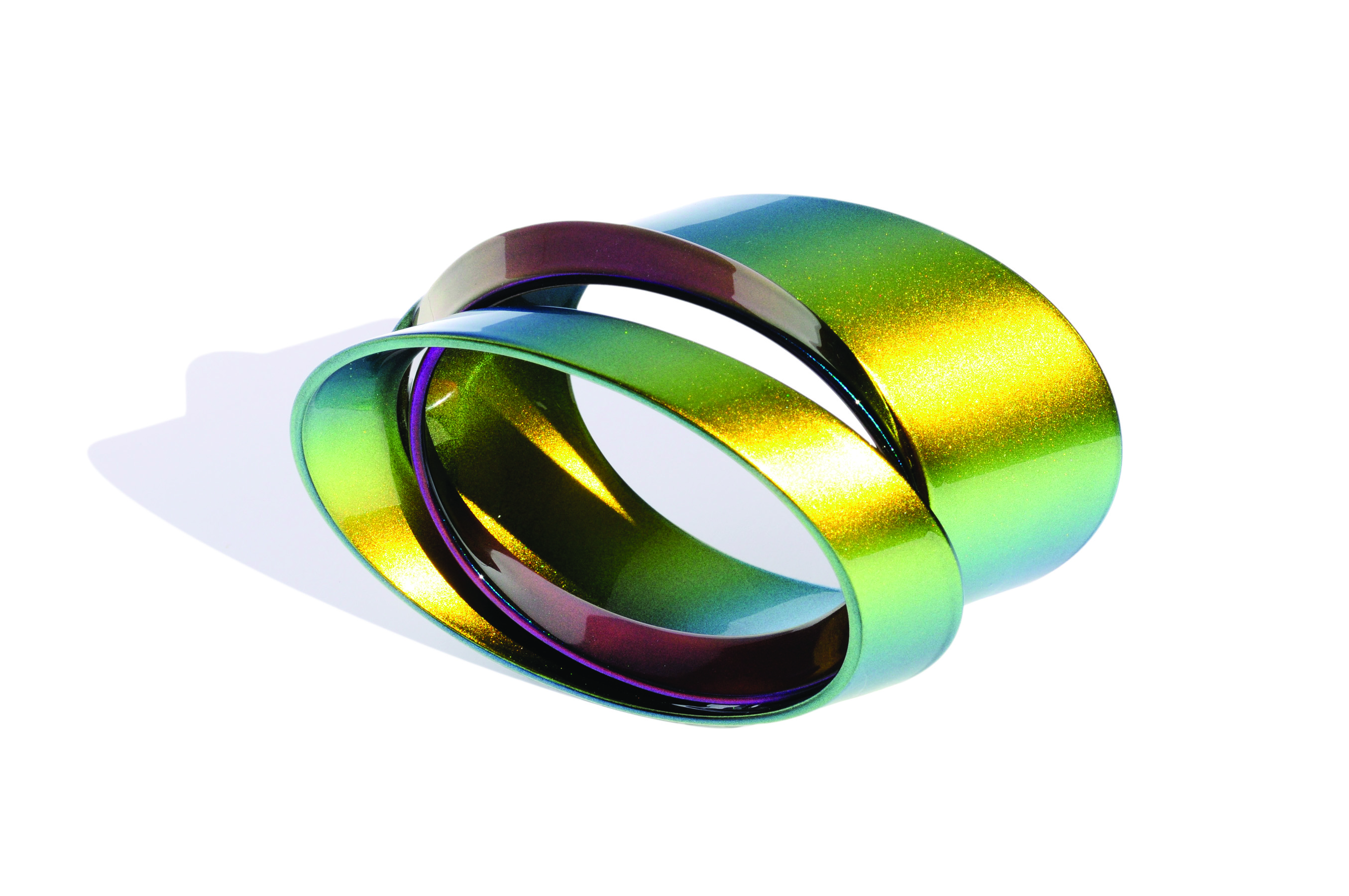 "For eight years now, I've been working with car paints on steel, and what might be considered high-tech car paints," Thiewes said. "I've been working with candies, chameleons, and pearls —so really those show car types of paints."
Her latest work is a step away from her longtime study of movement, in which she considered how pieces move when worn, and has become about creating static pieces, she said.
Car paints have depth to them unlike other paints, Thiewes said, which allows the pieces to have a reflective quality unlike any other jewelry.
"They become more architectural, but there is a kinetic quality about them because the paints move," Thiewes said. "The wearer can just be still, but if somebody walks around them and they're looking at the piece, they can see the color shifting."
Read more in the May/June issue of  The Art Avenue at The El Paso Museum of Art.
Photos courtesy of the artist.