Story by Kimberly Rene' Vanecek
Photographs by Jorge Calleja and Fredesvinda Rojas
Call it a second chance, another opportunity or just call it Resurrection Row. El Paso artist Steve Hastings takes his original works of art from a dark period of his life and revitalizes them in vibrant colors, innovative images and ingenious textures in his latest exhibition Resurrection Row at The Art Avenue Gallery. Hastings shares how his addictions led him down a dark and desolate route but through rehab and recovery his path became illuminated with hope and the creation of a new empowered body of work.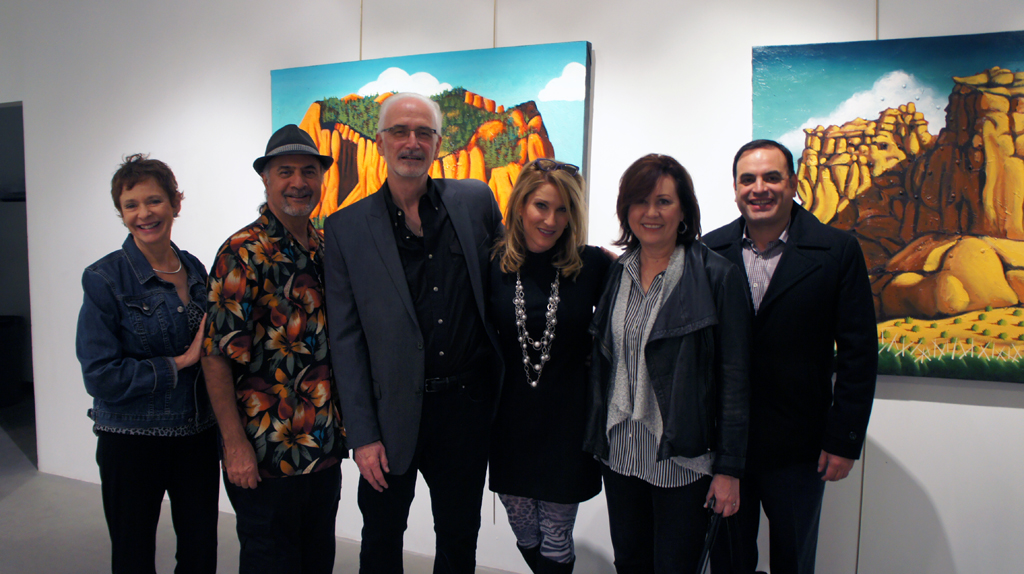 "I didn't want to destroy the 'bad' paintings from this dark time because they were part of my oeuvre. So I decided that, like me, they could be rehabilitated and together we would show those who had fallen from grace that there was hope, there was forgiveness and there was resurrection," said Hastings.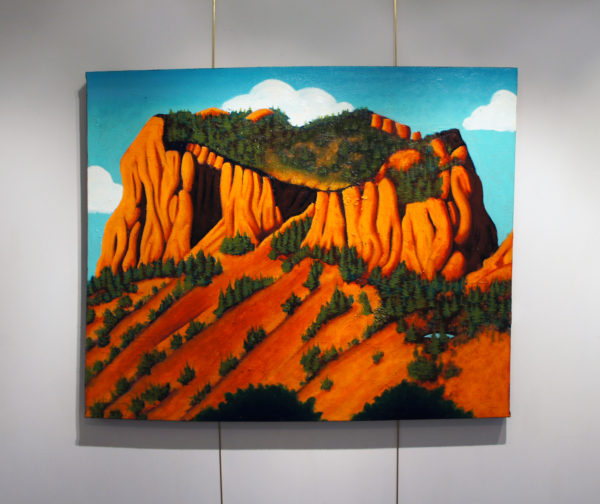 Resurrection Row is a sampling of several repurposed canvases from Hastings' drug-induced period in 2010, where he embedded whatever materials he had in his studio into the canvas. He said he is excited for viewers' interpretations of his textures, especially since they were derived during delirium. "They are trying to make sense out of the textures, when in reality they represent, literally, the disjointed and convoluted mind of a drug addict. It's like everyone speaking at once and nobody's listening," said Hastings, "it's utter chaos. The final resurrected image is not only from the original image, but stands on top of it in triumphant rebirth."
His studio is stacked wall-to-wall with life-sized paintings covering the last 20 years of his life. Hastings claims that many of his creations were so dark in nature that his friends worried about him. "It was more of a release of my pain in feeling like a total failure in love and life. I was suicidal, but didn't realize it," said Hastings.
One thing you won't find in this show are small works of art hanging around. Hastings renewed canvases range in size from 36" x 54" to 72" x 72" for this exhibit. His affinity to paint big pieces originated when he move north. "When I was living in New York City and trying to show with the big boys…I felt that the larger the painting, the easier it was to get lost in the colors and shapes," recalls Hastings.
 Originally from Germany, now deeply rooted in El Paso, Hastings first started painting in the 80s while he worked in various advertising firms in New York City. His large works of primarily oil-based art were exhibited internationally in Germany and Denmark and later displayed in galleries throughout New York, New Mexico and Texas. Hastings moved back to El Paso in 1994 and worked at UTEP as an adjunct professor in the Department of Communications and now travels between Austin, TX and El Paso showing his artwork in various galleries.
Despite his struggles, or perhaps because of them, Hastings spreads a message of positivity through his dark canvases. "Greatness comes from struggle and criticism, not sweetness and light," said Hastings. "You will never get to go back and make a new beginning, but you can live now and create a new ending. Love your life and live your dream."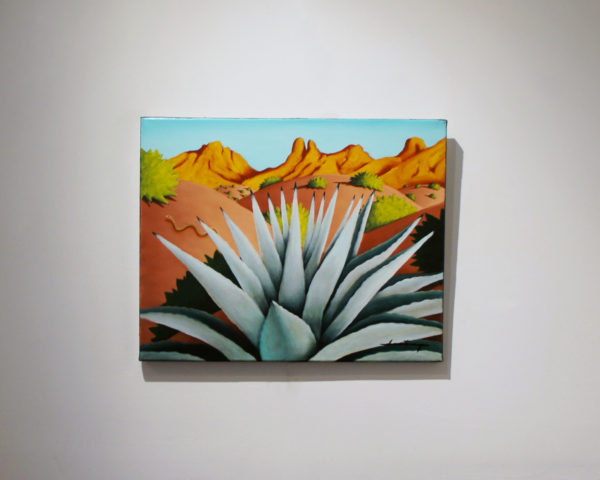 Ressurection Row will be on display through November 28 and available for viewing in The Art Avenue Gallery store through 2017.
The Art Avenue Gallery hours are Tuesday-Friday 11:00 a.m.-5 p.m.; Saturday 11:00 a.m.-3 p.m. and Sunday & Monday by appointment only.