Photos by Jorge Calleja
Technology, nature and religion were the topic of conversation at the recent exhibition of works by Mitsu Overstreet and Tim Razo at The Art Avenue Gallery.
Graphic designers by nature Overstreet and Razo have been friends for more than 15 years and decided to exhibit together this fall with Ki 気, 
"Overstreet and Razo had ongoing conversations on how religion, nature and technology overlap and the result of that is Ki 気, which is the Japanese word for air; atmosphere; flavor; heart; mind; spirit; feelings; humor; an intention; mind; will .  In this body of work you see that  faith combined with applied science push the traditional values of modern art,"  said Kimberly Rene' Vanecek, owner, The Art Avenue Gallery.
In his premiere exhibition Overstreet breaks through the stringent world of graphic design and shares his buddhist beliefs through his latest works in mixed media.  "Throughout my career as designer and public artist, I've noticed a common thread in how I create things.  This thread led me back to the my Buddhist upbringing and to a genre of Buddhist art from Edo Period Japan.  This project is my first step in communicating visually my exploration in these topics," said Overstreet.
Razo, no stranger to the art world, juxtaposed technology and nature in his pieces with language and symbols out of vegetation.  "I am also using animals and our natural surroundings as part of that languages, punctuation and grammar.  In my mind this language becomes a type of ambient technology used to express the unknown or subconscious," said Razo.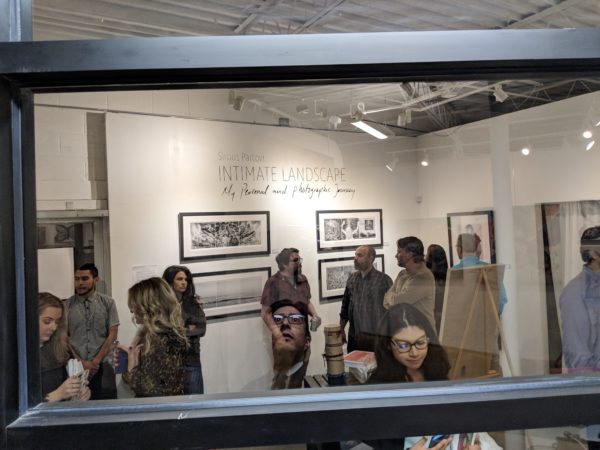 Ki 気 will be on display through December 27, 2017.
The Art Avenue Gallery hours are Tuesday –  Friday 11:00 a.m. – 5:00 p.m., at 1618 Texas Ave. Suite E. For additional information or questions, please email info@theartave.com or call 915.213.4318.