How Dr. Lucy Sarbrough's awe of Chopin's work ignited a lifelong passion for music education
By Victoria G. Molinar                                                                                                                 Photos courtesy Joyce Whiteside and Dr. Lucy Scarbrough
With nearly 250 musical compositions that included nocturnes, études, and the ballades that he pioneered, legendary pianist Frédéric Chopin left an impact on the world that would never diminish.His music not only lives on through interpreters of his work, but in a seemingly endless list of films and television shows (from the emotionally raw film The Pianist to seven episodes of the wildly popular TV series The Simpsons). Multi-platinum singer Barry Manilow even used Chopin's Prelude in C-Minor in the song "Could it Be Magic."
Many musicians, including El Paso Chopin Music Festival founder Dr. Lucy Scarbrough, say the use of his music in such a diverse range work is due to his innovative use of the piano.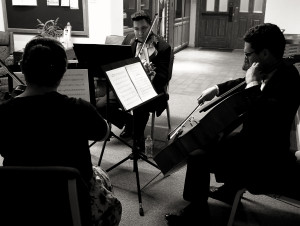 "Chopin is one of the first pianists to show the world the modern way of playing the piano," Scarbrough said. "The piano is only about 314 years old right now and that's pretty young considering history."
An acclaimed pianist herself, Scarbrough has spent the last two decades organizing the local festival dedicated to the beloved Polish composer. Featuring award-winning pianists from countries such as China, Germany and Mexico, the free concerts have filled the seats of the Chamizal National Memorial Theatre and garnered worldwide recognition.
Now in its 20th season, this year's guest artists might not be from outside the U.S., but their international success presents a world-class element. Henry Kramer, a Juilliard School graduate who earned second prize at the China Shanghai International Piano Competition has been hailed by The New York Times as "thrilling" and "triumphant" while Corbin Beisner earned top prizes in festivals throughout Europe and worked alongside famous pianists such as Boris Berman, Paul Badura-Skoda and the late Vitaly Margulis.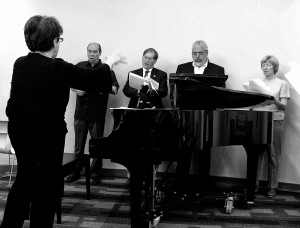 To learn more about the upcoming             Chopin Festival visit www.elpaso-chopin.com.