The El Paso Community Foundation's Plaza Classic Film is pulling out all the stops in celebration of its 10th year anniversary. The festival shows classic films and invites special guests to give talk-backs and interviews. This year, Academy Award winner Richard Dreyfuss, Golden-Globe-Winner actress Mary Kathleen Turner and iconic animation duo Gary Goldman and El Paso native Don Bluth are featured on the special appearance lineup.
The festival begins August 3, with a screening of the film first ever shown at the festival, "The Treasure of the Sierra Madre," and closes on August 13.
Attracting an audience of over 40,000 per year, the festival takes place in El Paso's iconic and historical Plaza Theater and at various other Downtown locales.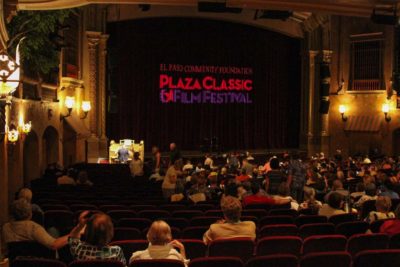 "Each year we do it, its reputation grows a little more," said Doug Pullen, program director. "80 percent of the audience comes from this area. But, when you've been around 10 years, you start to get around more in other circles. You bring in a guest and they have good experience and they tell their friends and their friends are actors, producers and directors and we grow."
The festival's popularity is on the rise with events encompassing all age groups. Family-friendly showings include Harry Potter and the Prisoner of Azkaban (2004), Benji, The Land Before Time and more.
Dreyfuss, an American actor often recognized for playing characters with fast-talking, brash and ambitious traits, will be giving a on-stage interview at the Plaza Theate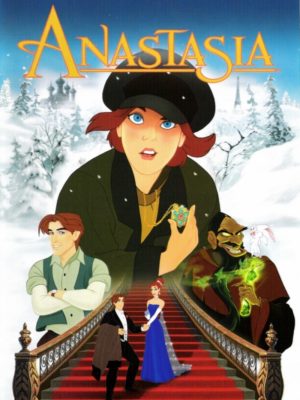 r before a showing of Jaws (1975), in which he starred. He has worked with giants of the screen such as director Steven Spielberg and George Lucas.
"[Dreyfuss] has been on the wishlist for a few years," Pullen said. "But he's a working actor, and it can be difficult going from one gig to the next. But the timing worked out well for us this year!"
Also on the special guest lineup is dynamic animation duo Goldman and Bluth. The colleagues met in 1972 at Walt Disney animation studios forging a creative partnership that would last over 30 years. After leaving Disney, the duo produced several feature films, notably award-winning The Secret of NIMH (1982). Other productions include The Land Before Time (1988) and the award winning family favorite Anastasia (1997).
"I tried to contact Bluth, because I knew he was from El Paso," Pullen said. "What we wanted to do was not only have Bluth appear, but we wanted to honor him and highlight the fact he was from here."
Bluth and Goldman will appear for an on-stage interview before a screening of "The Secret of NIMH" and a Q&A session Saturday, August 12 at 1:30pm.
Another guest in attendance is Turner, a film and stage actress famous for her distinctive raspy voice. She won two Golden Globes and a nomination for an Academy Award. Notable films include Body Heat (1981) and the voice of Jessica Rabbit in the animated film, Who Framed Roger Rabbit? (1988). She has also been nominated for Tony Awards for her performances on Broadway including "Cat on a Hot Tin Roof" and "Who's Afraid of Virginia Woolf?"
The 63-year-old actress sat down for an on-stage interview and signed autographs after the screening.
While these headliners are impressive, the prices for The Community Foundations' Plaza Classic Film Festival are surprisingly low. Some of the events are free and the full, all-included Festival Pass is $200, while the Film Club Pass is only $100. However space is limited.
"We consider it a gift to the community," Pullen said. "We aren't trying to make money, but trying to break even. So the reason we have a lot of free events and low tickets, is to level the playing field, and not just for people with a lot of money."
In total, the festival will host over 100 free events including lectures, talk-backs and more. About one-third of all the events are at no cost at all. "We want people to get in and be able to afford it," Pullen said.
The El Paso Community Foundation's annual Classic Film Festival will be from Aug. 3-13 at the Plaza Theater and other locations in Downtown El Paso. To buy tickets visit ticketmaster.com, plazaclassic.com/tickets, or call 800-745-3000. To check out showtimes, events and to get more information, visit plazaclassic.com or call 915-533-4020.