by Kimberly Rene' Vanecek
Illustrated by Ashley Medina
Photographs provided by The El Paso Symphony Orchestra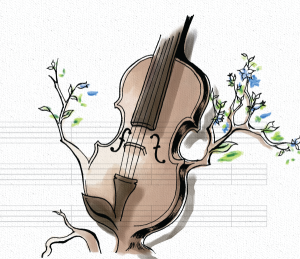 Growing musical youth programs, one instrument at a time. That's one of the goals of the El Paso Symphony Orchestra's Tocando—a program designed to keep students off the streets by instilling a sense of leadership and discipline.
Hart Elementary in Central El Paso is the first school to collaborate with the EPSO and offers 66 students after school activities designed to provide musical and creative experiences. The program is held every Monday through Thursday from 3:15 p.m. – 6 p.m. and through the course of four days, it provides two to four hours in academic work and six to eight hours for music education.
"We are not looking to produce super star musicians or prodigies—though it would be nice—we simply want to give them skills to become successful and productive adults," said Andy Moran, El Paso Symphony Youth Orchestra music director and EPSO assistant conductor.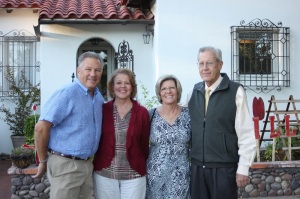 Teachers of Tocando say the students gain confidence the longer they participate in the program. "It's amazing to see how the students improve and then to watch the subsequent improvements made in the entire family are as a result…students are exposed to art in other mediums. There have been collaborations with the (El Paso Museum of Art)art museum to show how music relates to the other art," said Mary Jane Maus, musicianship-teaching artist.
The participating students are in the 2nd through the 5th grade and can choose to learn on a violin, cello, flute, trombone, clarinet or trumpet. Instruments are provided to the children in the beginning of the year and they are allowed to take them home as long as they continue in Tocando. Instructors like to see the progress of the students by orchestrating a student performance each month. The hope is that once the children successfully complete Tocando and have acquired the necessary musical skills, they will join the El Paso Youth Symphony.
This fall the event was held in the Upper Valley in El Paso's Westside with a Napa Valley-inspired event with simple yet gourmet food and local beer and wine. Supporters were able to raise approximately $12,000 through ticket and auctions sales.
Tocando is made possible in part, by funding through the IGNITE Initiative of the Paso del Norte Health Foundation whose goal is to improve a range of health outcomes by engaging disconnected youth in high-quality programs during out of school hours.